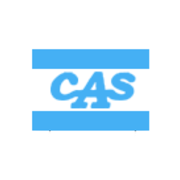 Corporate Profile

CA SERVICES SDN BHD
was incorporated on 12th June 1998.It was formed and incorporated by a group of well trained
Air Compressor System
professionals who have been in the
Air Compressor Sales
and
After-Sales Service
business for more than 30years. It is a dynamic engineering company specializing in
compressed air technology.


Our objective is to meet and exceed the demand of our clients by providing quality products and services at the right prices.
With our well trained and experience sale and service team, we are apable of trouble-shooting , perform field repair and major overhaul on most major brands of
Industrial Air Compressors
.
In addition, we are able to save valuable production time with our well-stocked inventory, well equipped workshop and air compressor rental programmed.
With our highly qualified engineers and technicians, we are able to provide sound consultation on all aspect of compressed air needs, from custom design to complete built up
compressed air system
, that is best suited specific needs.
Beside air compressor servicing and installation, we are also the authorized dealer for Sullair, Kobelco, Ceccato, and SCR Air Compressors. Whether you are building a new factory or expending your current facilitiees, this compressed air equipments will be your besst choice in term of money and performances.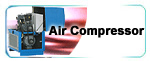 The types of oil injected rotary screw compressor, oil free rotary screw compressor and oil fee centrifugal compressor is available in our company. Our air compressor is maximum efficiency at any level of demand and cuts down energy cost and save money at the same time.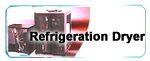 We have offer the refrigeration / desiccant air dryer to our customers with more reliability, optimum dew point performance, advance scroll compressor and environmental low power consumption functionality.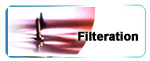 Air filter is developed to cover complete range of air treatment with full range of model & grades. We providing the filtration system with higher effective filtration area, higher dirt holding capacity, lower pressure drop and possibility of higher air flow




Besides, we also offer the compressor accessories parts to fulfill our customer needs and demands. The compressor parts such as oil filter, air filter, oil separator, vacuum filter, suction filter, pico, picolight crankcase breather valves...etc is all found in our company.


| | |
| --- | --- |
| 1 | CA Services Sdn Bhd |
| 2 | JB Compressor Services Sdn Bhd |
| 3 | CAS Sdn Bhd |
Our Services

We specialized in:


*
Sales, services & parts - Air compressor, Dryer, Filters, Etc
* Overhauling & servicing of air compressor for Atlas Copco, Ingersoll-Rand,
Broom Wade Kaiser, Alup, Kobelco, Hitachi, Garner, Denver, etc
* Air Compressor rental
* Original * OEM Air Compressor Parts
* Design & Installation of compressed Air Piping System
* Design & Installation of electrical Control Panel & Wiring for Air Compressors
* Variable speed drive & soft starter for air compressor
* Service & parts for Turbo - Expander and High Speed Rotating Equipment for
gas process and power recovery application